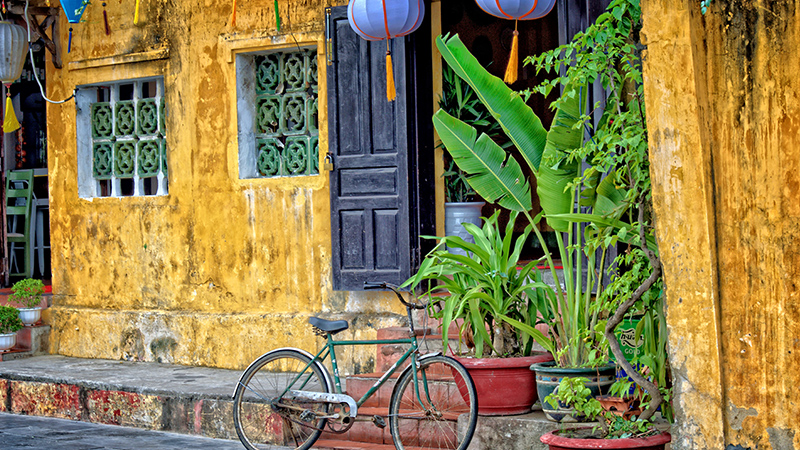 Vietnam, a destination with breathtaking landscapes, rich history, vibrant culture, friendly locals and incredible cuisine. There's so much to see and the country is vast (spanning 1700kms from Ho Chi Minh City to Hanoi alone!) so it can be tricky to see it all in one go. Read on for our travel guide to Vietnam and start planning your dream itinerary.
Ho Chi Minh City
Set aside a few days to explore this bustling metropolis with a plethora of food, shopping and attractions. Formerly known as Saigon, Ho Chi Minh City is the economic heart of Vietnam and offers a mix of old and new – and a lot of traffic! Start by visiting the indoor Ben Thanh Market in District 1 for authentic street food, souvenirs and clothing. A short stroll from here you can see some French Colonial architecture - the Saigon Post Office and the Notre Dame Cathedral of Saigon built by French Colonists in the late 1800s. The War Remnants Museum is also a must-see for those wanting to learn more about the Vietnam War and its impact on Vietnamese civilians.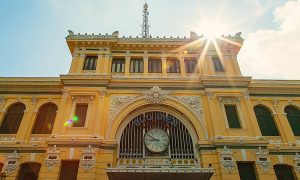 Nha Trang
A popular resort town just a short flight from Ho Chi Minh City, Nha Trang is known for its stretches of white sand and beachfront bars. Here you can kick back, relax and enjoy watersports, diving or venture a bit further and visit one of the nearby islands just off the coast.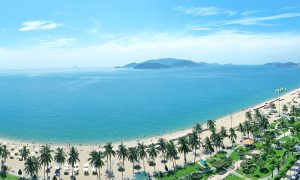 Hoi An
Walk through the streets of this charming historic town, known for its unique mix of architecture from wooden Chinese shophouses to colourful French Colonial buildings. The ancient town itself is located on the river and offers great dining and shopping (this is your go-to place for tailor-made clothing and shoes). The nearby coastline also offers a number of upscale beachfront hotels, for those wanting the best of both worlds. If you're a foodie at heart, you'll be pleased to know that Hoi An is the Bahn Mi capital of Vietnam!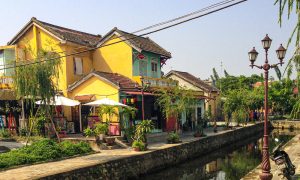 Da Nang
Situated just north of Hoi An, Da Nang is a modern city dotted with beach resorts and eateries, popular with both locals and tourists alike. The perfect jumping point for travellers wanting to explore Hoi An and also Hue, Da Nang is home to an international airport.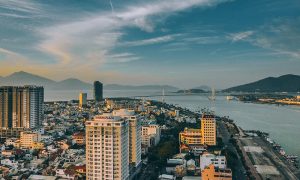 Ha Long Bay
An unmissable experience in Vietnam is a cruise on Ha Long Bay. Situated in the north-east of the country, the area is known for its incredible scenery of emerald waters and towering forest-topped limestone islands. Book an overnight or two night cruise on a Vietnamese Junk boat and soak up the sights. Lan Ha Bay is a nearby chain of islands less serviced by boats (although just as spectacular) and offers a secluded, off-the-beaten-track experience.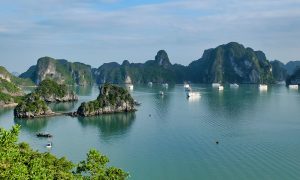 Hue
Previously the capital of Vietnam for over 150 years, Hue is known as the cradle of Vietnamese culture and the political centre of Vietnam. Located on the banks of the Huong River, the city is recognized by UNESCO as one of the World Heritage Sites.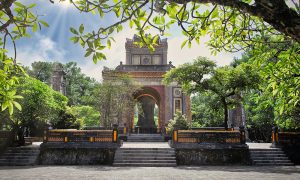 Hanoi
An ancient city and the nation's capital, Hanoi is known for its historic buildings and a rich culture with Southeast Asian, Chinese and French influences. Explore the many temples and gardens adorning the city and tranquil Hoan Kiem Lake in the historical centre. Don't leave Hanoi without a visit to the Old Quarter, boasting 40 narrow laneways offering street food, shopping and authentic Vietnamese wares.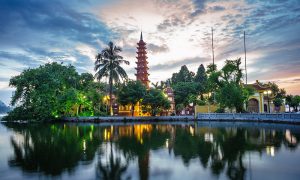 Sa Pa
Located in the mountains at the very northern tip of Vietnam, Sa Pa offers a much cooler climate and is a popular trekking base, dotted with magnificent rice terraces and home to communities of Vietnamese hill tribes.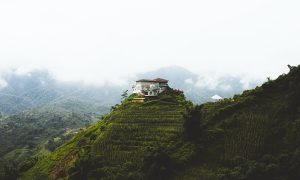 Ready to visit Vietnam? Check out our 10 Night Classic Vietnam trip, or contact the BKB Holidays reservations team on 1300 357 057.
4